Happy new year and thank you for helping bring #BatmanTheOath to life! This is a non-profit project, by fans for fans, so your donations have been a huge help!
The Oath is now "In-Demand" on Indiegogo and funding throughout January, so there's still time to get your name in the credits along with other awesome perks!
Here are a few updates!
Filming began on November 11, 2021 with three consecutive 12-hour night shoots. Our cast and crew travelled hundreds of miles from Maryland, Georgia, and all points in between to the chilly back-alleys of Petersburg, Virginia… our Gotham City! We even made the front page of the local newspaper!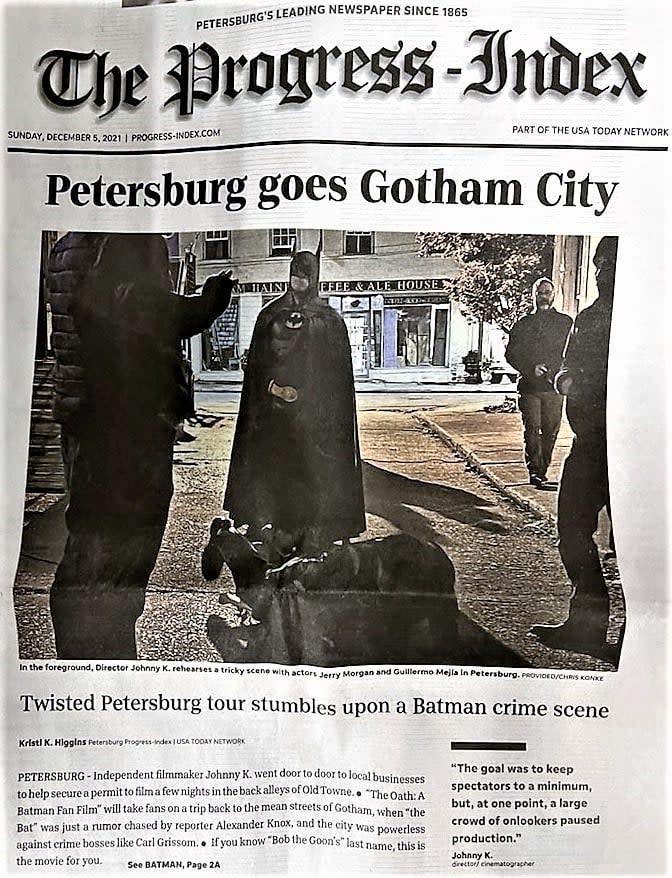 Those were some very long nights but the hard work paid off and the footage looks GREAT! Additional scenes were filmed in Richmond, Virginia in December, with editing, pickups, and effects shots slated for January.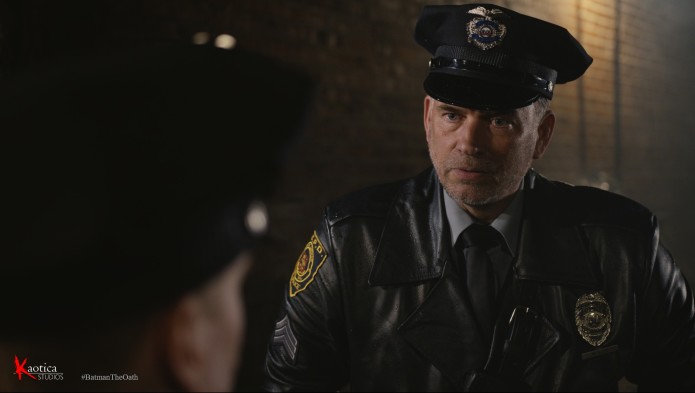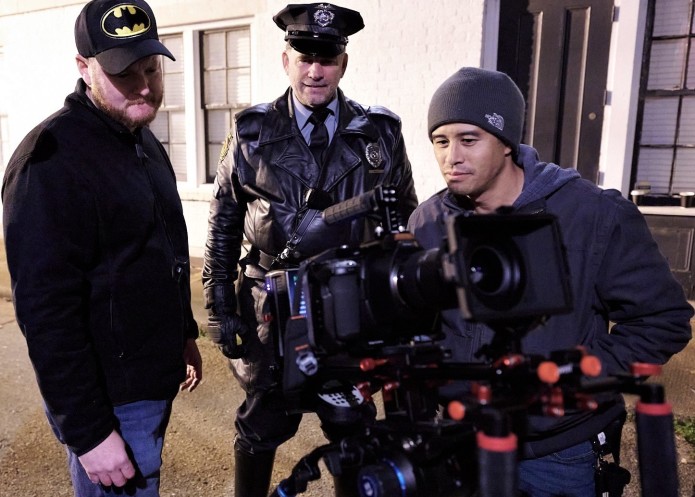 The Oath will feature the music of Italian composer Francesco D'Andrea! His works have been featured in many popular productions including "The Big Bang Theory", "Mad Men", "How I Met Your Mother", "Law and Order", and many more! After listening to many talented composers, Francesco's music perfectly captures the tone of our story and we're happy to have him onboard!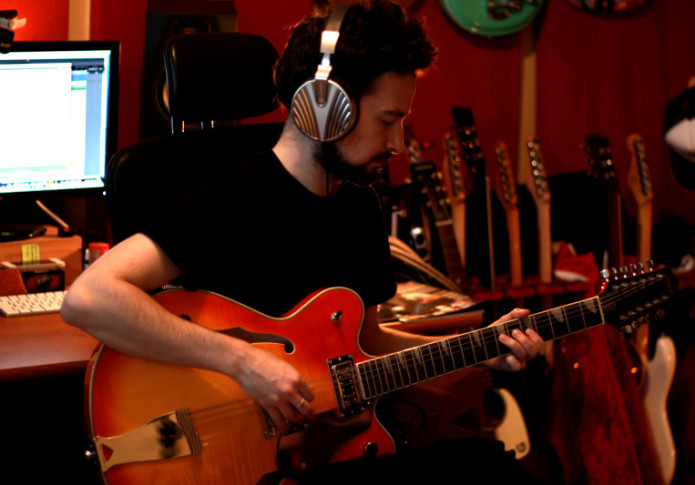 We've commissioned artist Joe Granski to create an epic painting of the Gotham City skyline for our film's establishing shot! This painting won't be an exact recreation of Brian Bishop's original painting used in Batman (1989), but will give us a new look at the same skyline, just from a different viewpoint (symbolic of our overall story). Once completed, Joe's painting will be shot in combination with miniature buildings and other practical effects for what we hope will be an amazing callback to the opening shot of Batman (1989)!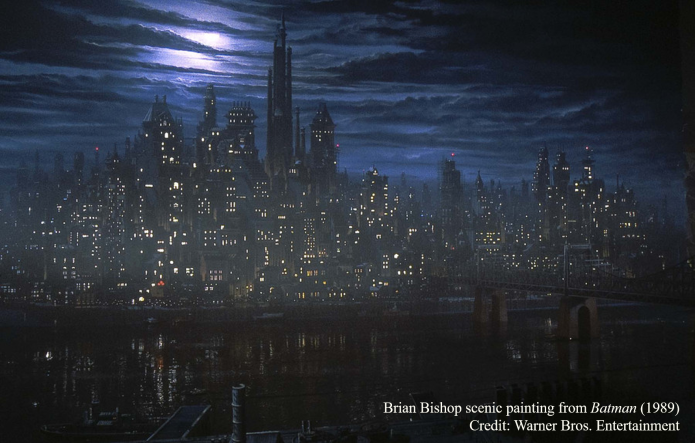 We've shattered our original funding goal, but more help is needed! Please continue to share this project with all your Batman-loving friends, and use the hashtag #BatmanTheOath! Funding via Indiegogo will continue through January 31, 2022, or until our production budget is met, whichever comes first.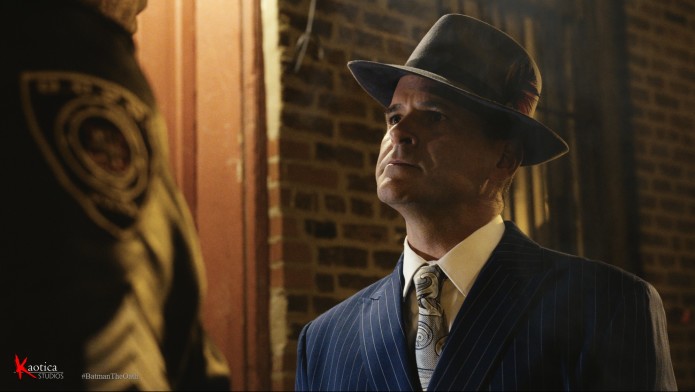 More updates to come! Follow Kaotica Studios on all social media, and check out our series of cast and crew interviews at www.KaoticaStudios.com!
Thanks for your support and happy new year!
** Batman and all related marks, logos, and characters are solely owned by DC Comics and Warner Bros. Entertainment. This non-profit fan production is not endorsed by, sponsored by, nor affiliated with DC Comics or Warner Bros. Entertainment.**