On February 1, 2022, crowdfunding launched for Farragut Forward: A Star Trek Fan Production! Head over to Indiegogo and thanks for your support!
From Indiegogo: Starship Farragut is launching boldly into a new era with "Farragut Forward: A Star Trek Fan Production!" New adventures in the "movie era" of Trek means all-new sets, costumes, and challenges! We're truly going where no fan film has gone before, and we need your help!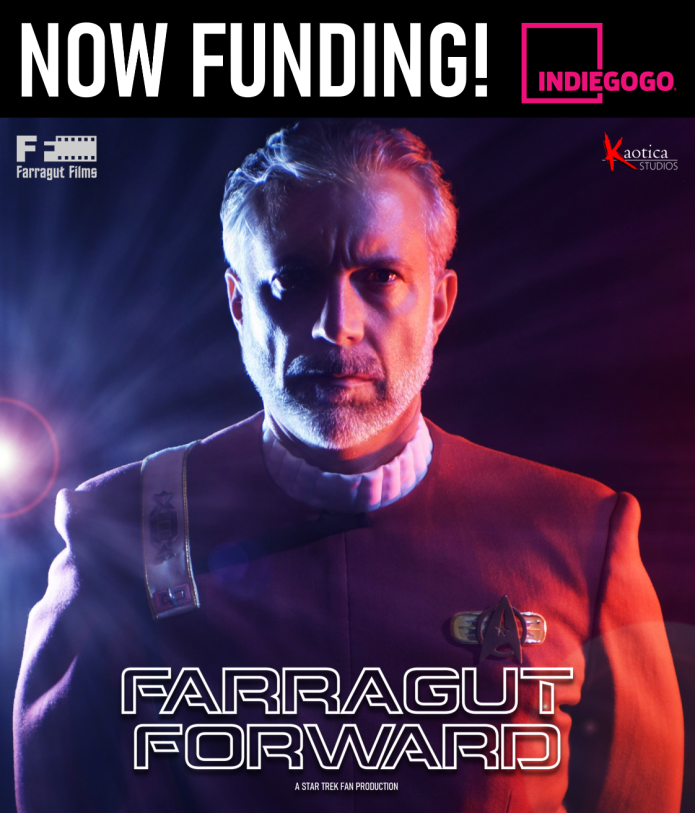 Starship Farragut began in 2005 as an online web-series inspired by the original series of Star Trek. Seasoned by 16 years of productions, Farragut Films is now working with the award-winning Kaotica Studios to launch the Farragut crew into a new era! To quote our director/cinematographer, Johnny K., "This isn't your daddy's Farragut!"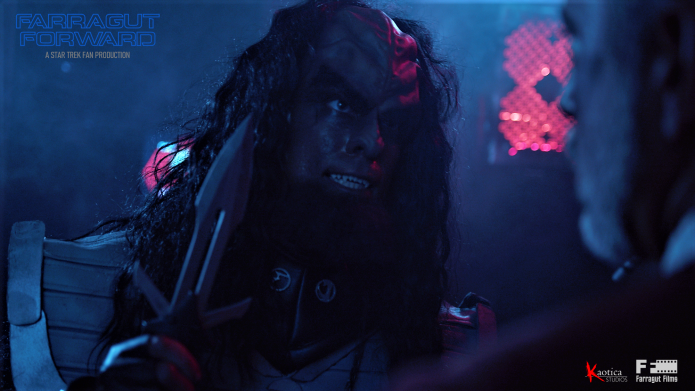 A NEW ERA!
"Farragut Forward" is the next chapter for our Starship Farragut crew. With the original web-series concluded, this new production requires financing to complete set construction, costumes, props, and other production costs, as well as post-production expenses including practical ship models, CGI and other special effects. Your donations will go directly toward these expenses, including:
The construction of all-new "movie-era" Starfleet sets, including a new bridge!
The construction of Klingon-themed sets!
Movie-era props and weapons!
Costumes, costumes, and more costumes!
Our team has been working tirelessly since summer 2021, so we already have a huge head-start, but we need your help to fully realize this vision!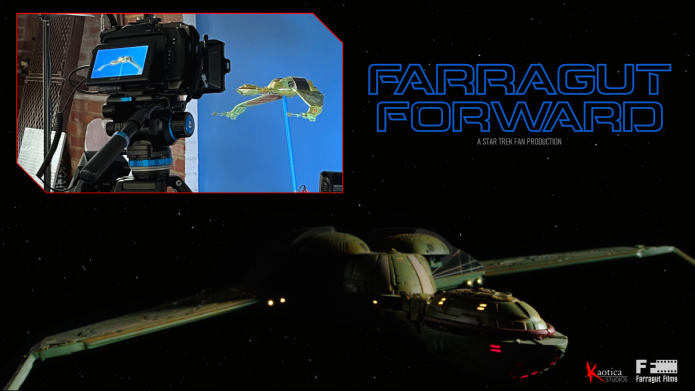 OUR MOST AMBITIOUS PROJECT YET…
"Farragut Forward" is our largest most ambitious project yet! The film will adhere to the Paramount/CBS Television Guidelines for fan productions. At approximately 30 minutes in length, the film will be a fast-paced, drama-rich, action-adventure, and will pick up story threads first established in the Starship Farragut episodes, "For Want of a Nail" and "The Crossing."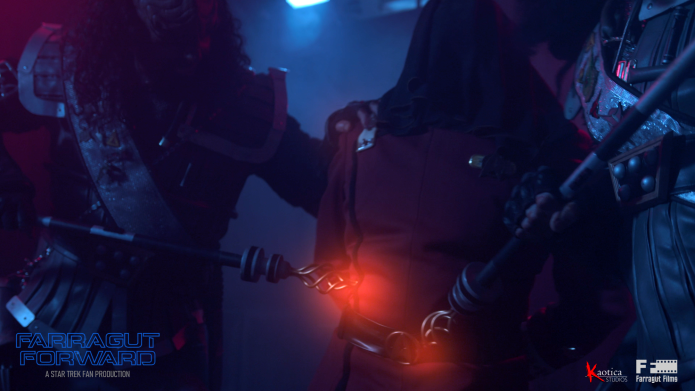 As seen in our story's prologue (just released on YouTube!), "Farragut Forward" features the return of the Mirror Universe's Prescott as he seeks his vengeance on Captain Carter, Tacket, Smithfield, and the rest of the Farragut crew!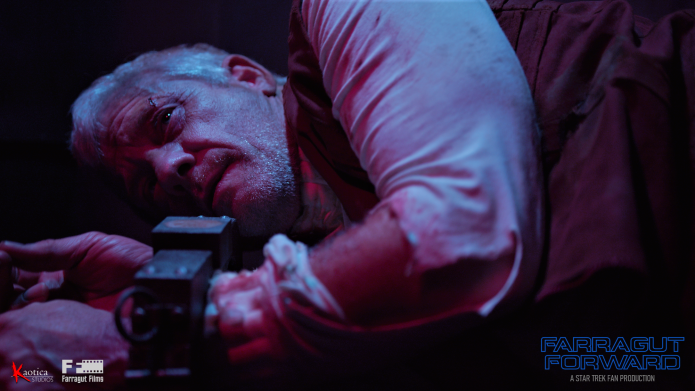 We're excited to bring back many familiar faces for this project who long-time fans will love, while also introducing several new characters to greatly expand our Farragut universe!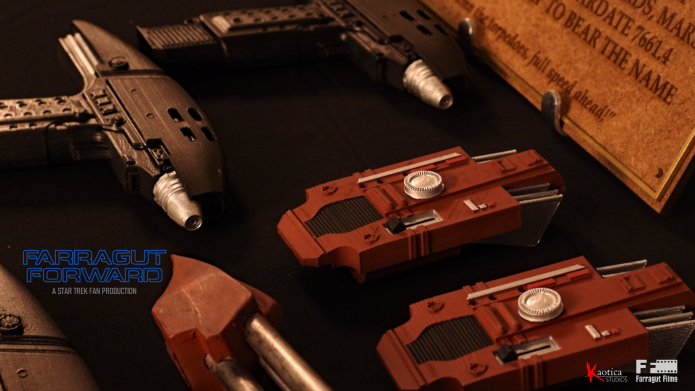 Producing a "movie era" fan film with a high level of production value means all-new costumes, elaborate props, a larger cast, and more expenses. During Starship Farragut's 16-year run from 2005 to 2021, we completed six feature length films, six vignettes, two animated episodes, and even a comic book! We're ready to build upon these successes and make "Farragut Forward" our biggest project yet!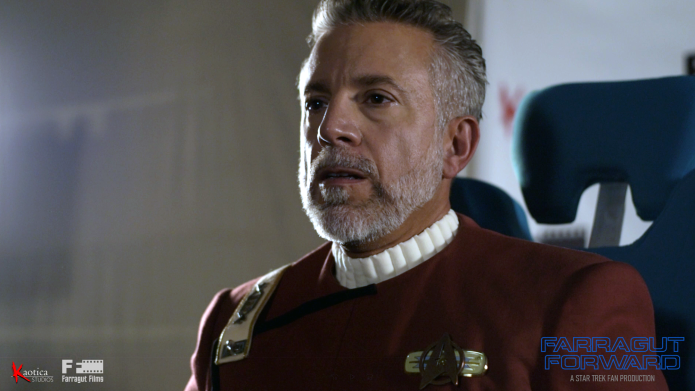 We have a proven track record of accomplishments, including three other successful crowdfunding campaigns. We appreciate donations of any amount (every single dollar helps), so pick one (or two) of our awesome perks and please help where you can!
Our team is passionate about bringing this project to life, and with your help, we'll create one of the greatest Star Trek fan productions ever made!
Head over to Indiegogo and thanks for your support!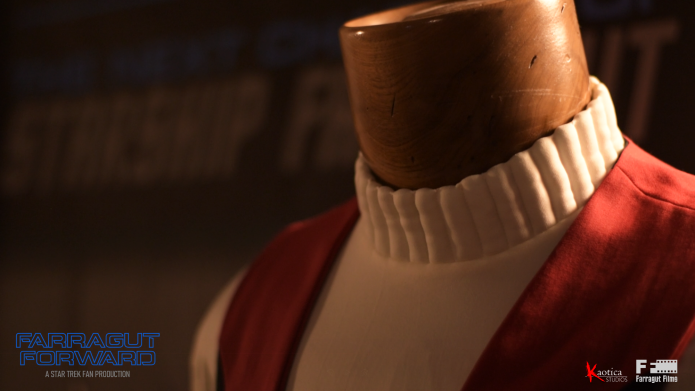 Star Trek and all related marks, logos and characters are solely owned by CBS Studios Inc. This fan production is not endorsed by, sponsored by, nor affiliated with CBS, Paramount Pictures, or any other Star Trek franchise, and is a non-commercial fan-made film intended for recreational use. No commercial exhibition or distribution is permitted. No alleged independent rights will be asserted against CBS or Paramount Pictures.