Seems like a great weekend for Batman!
The cast and crew of The Oath: A Batman Fan Film thank you all for helping us nearly TRIPLE our original funding goal! We raised more than $7,500 to help offset the cost of making this short film and we couldn't have done it without you!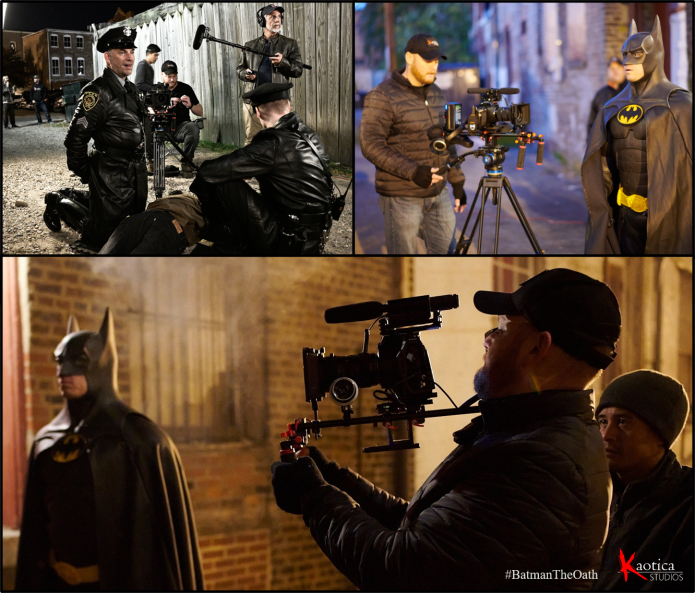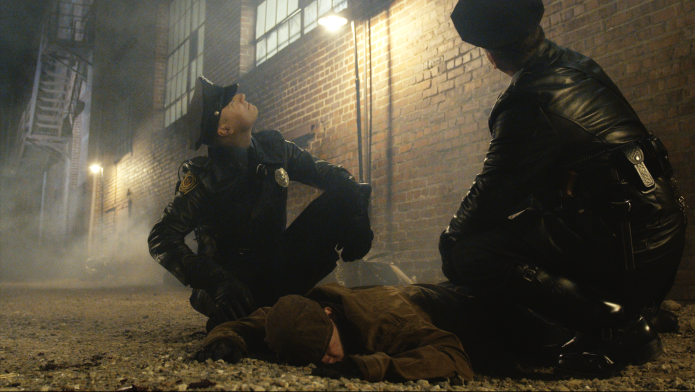 The Oath is now in the editing room and things are coming together nicely! Here are a few updates!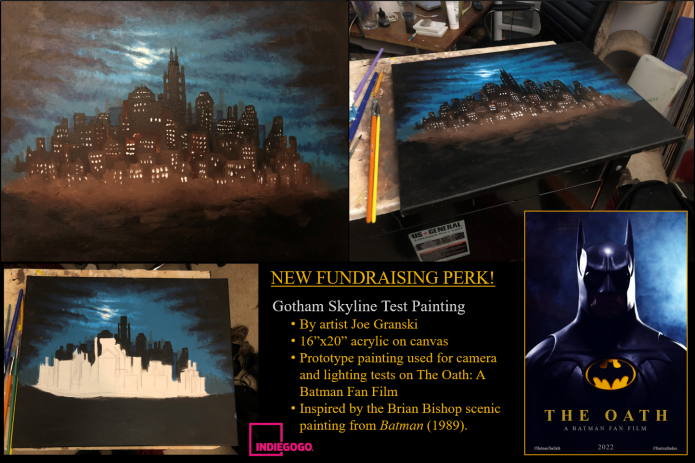 Artist Joe Granski is hard at work on our Gotham City skyline painting! Joe's initial 16″x20″ test painting was offered as a perk on our Indiegogo campaign and sold IN ONE HOUR! The final painting will be much larger and will be filmed in combination with miniatures for what we know will be an amazing homage to the Brian Bishop scenic painting used in the opening shot of Batman (1989)! Recognize the iconic Gotham Cathedral below in Joe's pencil sketch?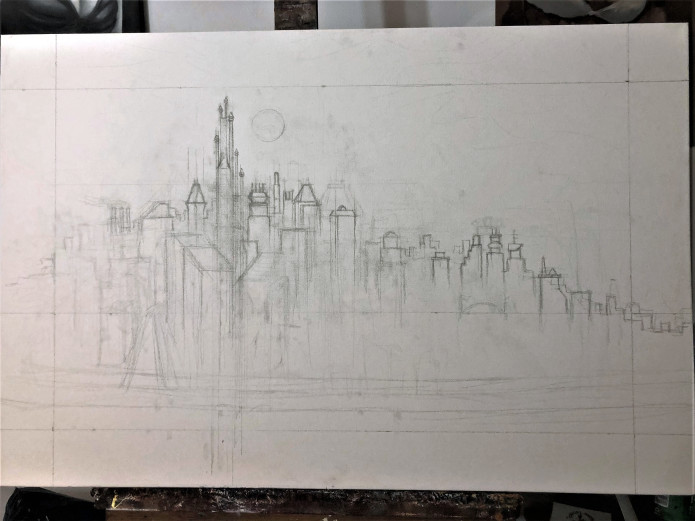 Once editing and visual effects are done, we'll dive into the color-grading process, again using Batman (1989) as our shot-for-shot reference! Our goal is to be as faithful to the look and feel of Batman (1989) as possible, on a micro-budget!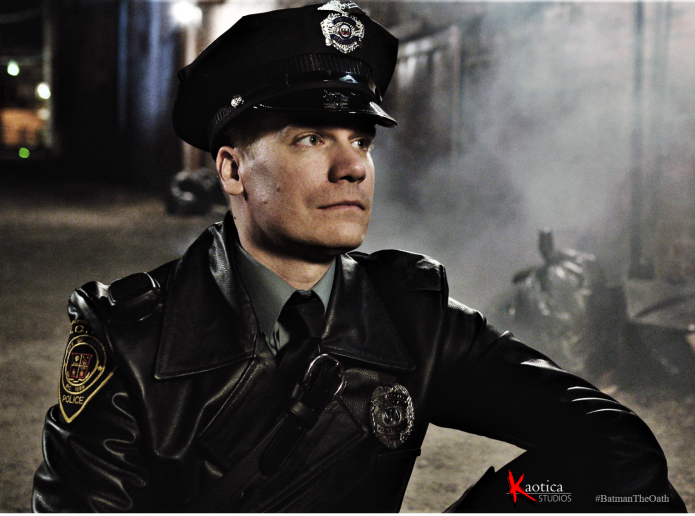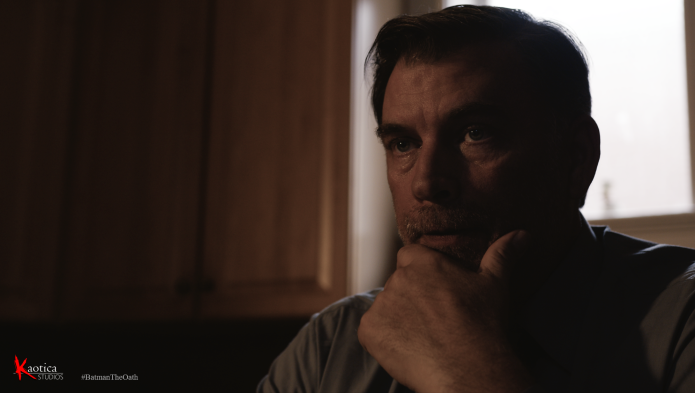 Cast and crew interviews are being published at www.KaoticaStudios.com, so check them out!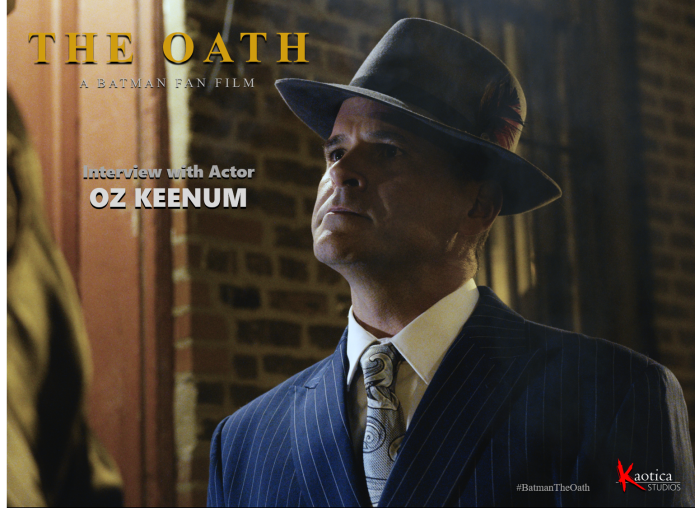 The Oath features the music of composer Francesco D'Andrea, and the tone of his compositions fits perfecly with our visuals! Our film's music calls back to the amazing Danny Elfman scores of the original Burton Batman films, while retaining its own unique character and dimension! We've made the decision to include opening credits in The Oath (uncommon for a short film), just to showcase Francesco's opening theme and to help establish the mood of our movie!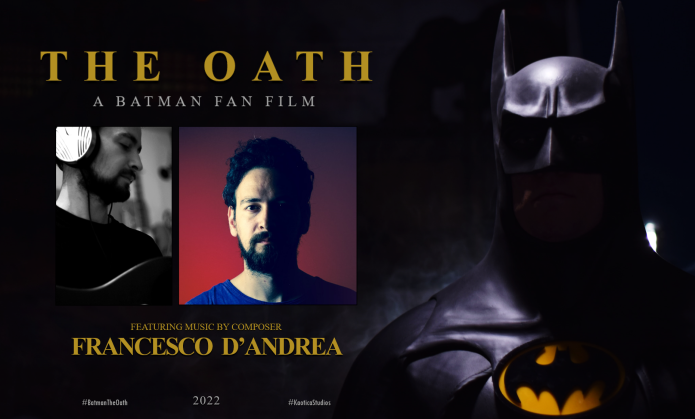 All in all, we absolutely love what we see and can't wait to share this story with you! A trailer will be released (targeting late March), with more details on The Oath's release on YouTube as editing continues, as well as the shipment of perks!
More updates will be provided as we get closer to the film's release on the Kaotica Studios YouTube page, so please subscribe there!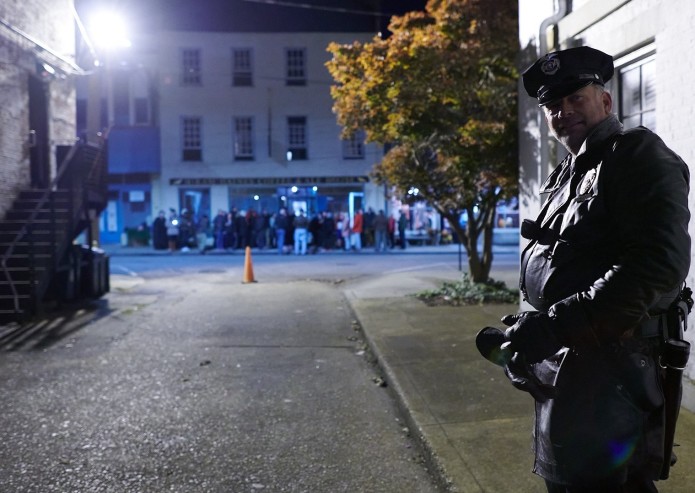 Thanks again for bringing this dream project to life, and follow Kaotica Studios across all social media!
***
Star Trek fans! Kaotica Studios has partnered with Farragut Films to bring the long-running Starship Farragut fan-series into the 80s movie-era of Star Trek! That project is now funding so be sure to support it on Indiegogo!