First reported earlier today as an update on the Farragut Forward Indiegogo page, prop and costume enthusiast Garrett Derr, Jr. has joined the cast and crew of Farragut Forward, one of the biggest and most ambitious Star Trek fan productions ever made!
From his impressive collection of screen-used props and costumes, to working on vehicles used in the HBO shows "Band of Brothers" and "The Pacific", Garrett brings a wealth of experience to our production!
A partnership between Kaotica Studios and Farragut Films, Farragut Forward has now raised more than $15,000 toward the construction of all-new sets and costumes, but we still need your help! We're down to the final push on our fundraising campaign, so please help support this project now on Indiegogo!
Who says "Monster Maroon" Starfleet uniforms get all the love? Garrett takes Klingon costuming to the next level with his attention to detail, including his ability to hand-make boots and other costume accessories from scratch! We had a few questions for Garrett! Enjoy!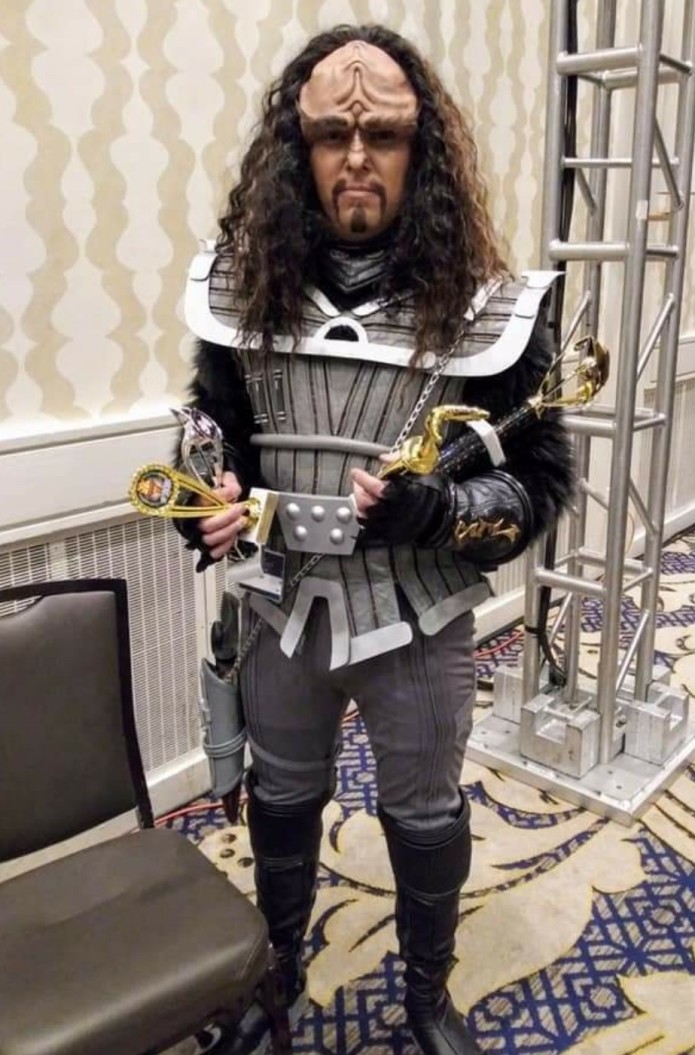 Thanks for joining us, Garrett! What led you to join the Farragut Forward cast and crew?
Johnny K., (Director/Cinematographer) reached out to me and asked if I would be interested in helping produce a screen-accurate look for the Klingons. Part of my goal in fandom is to help improve Klingon costuming, and I said yes.
How did you first get into Star Trek?
When I was a child we did not have cable. Star Trek TNG was one of the new shows I could watch on public television and I fell in love with it.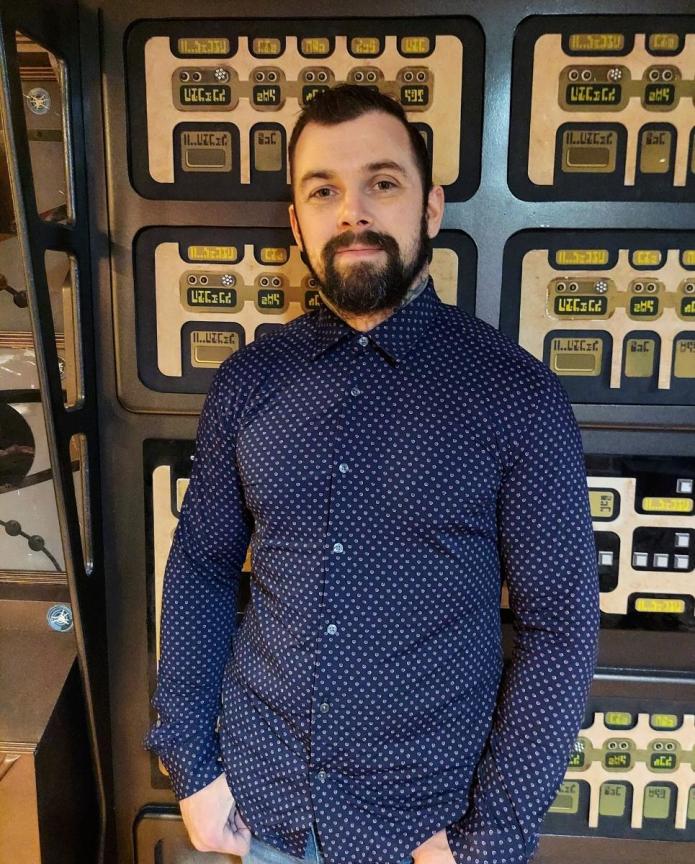 What drove you into the world of Star Trek props and costumes?
I originally started collecting costumes so I could see how they were designed and put together. After a while I made connections and started adding in props as well.
What can fans of Farragut Forward expect from the full episode now in pre-production?
Fans can look forward to a whole new look for Fan Film sets as well as a high standard for costuming and props.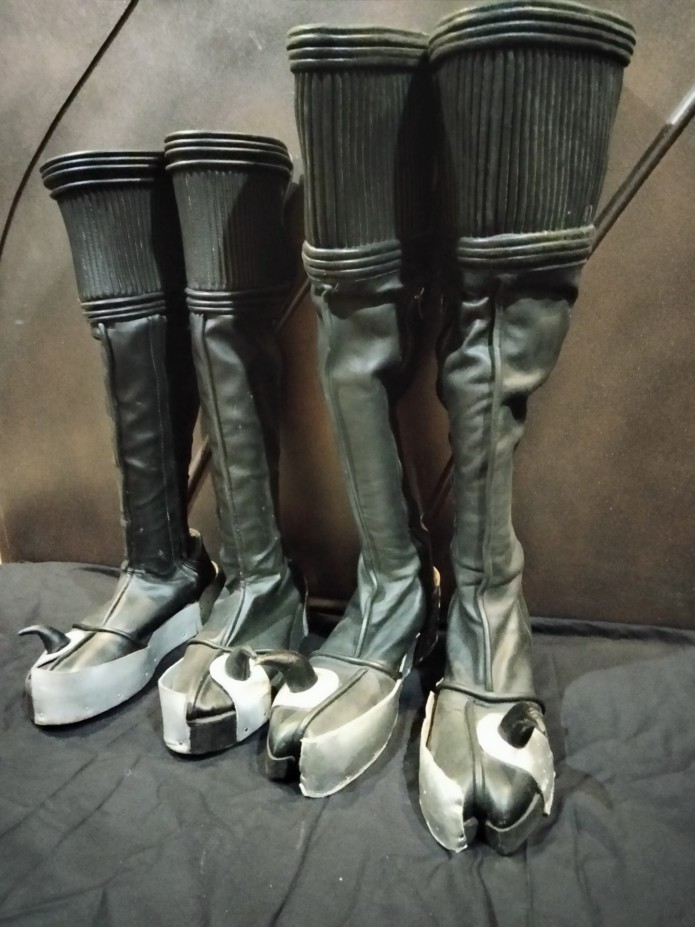 Originally, Garrett started collecting in order to help gain a better understanding of how the original costumes were constructed so that he could replicate the techniques used to produce them.
Below is just one of his Klingon screen-used costumes used in the TNG episode, "Birthright."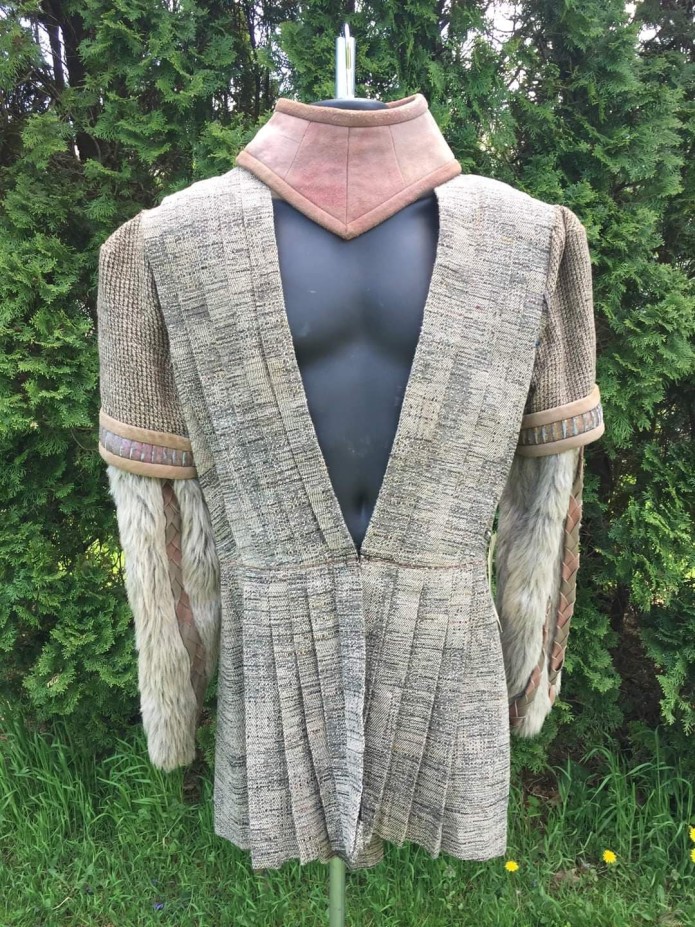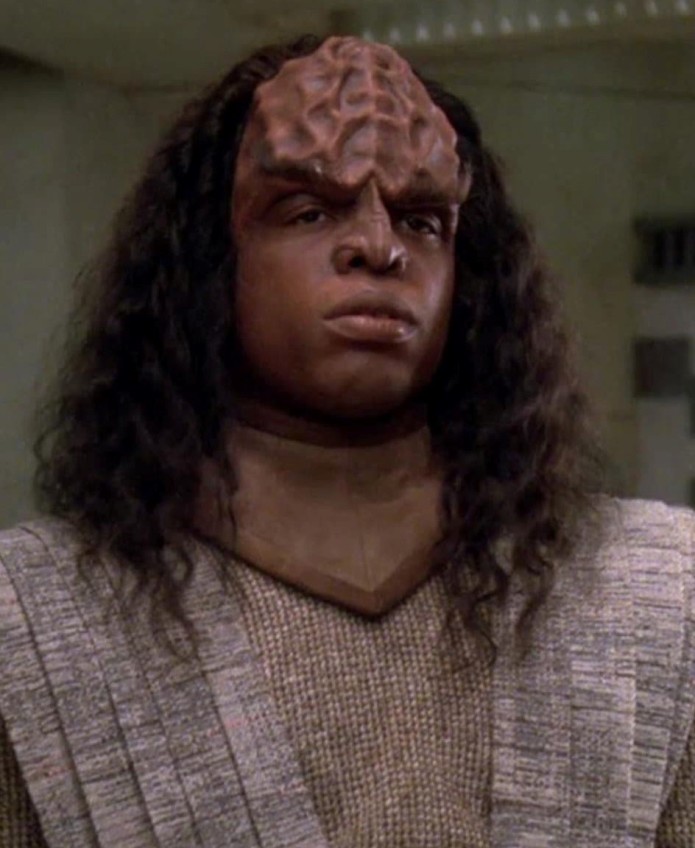 Below are some other Klingon related costume pieces used in Star Trek.  The brown gloves were worn by the character Kahless in the TNG episode, "Rightful Heir."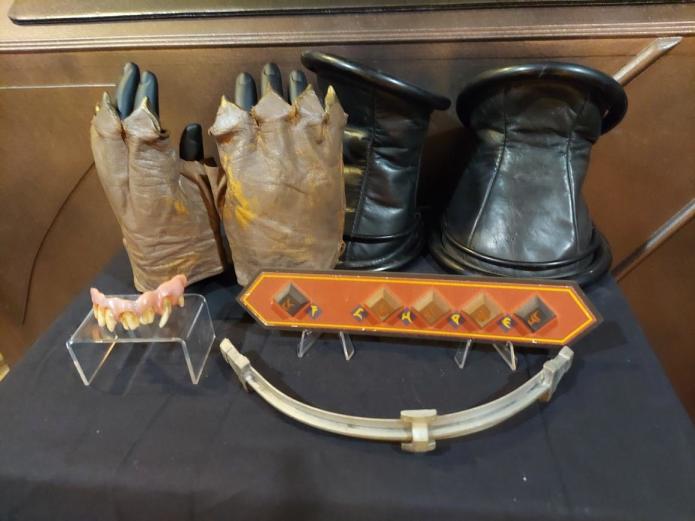 As well as possessing the ability to sew, Garrett is also a skilled fabricator who started out refurbishing and fabricating military equipment that has been featured in museums and several TV series.  For example, he restored several landing craft from the HBO show "The Pacific," as well as many other tanks and equipment that were featured on The History Channel, to include artillery and other vehicles that are now in museums.
The tank below ended up in a museum in New England.  Garrett built the rocket launchers from scratch using just a couple of photos as reference.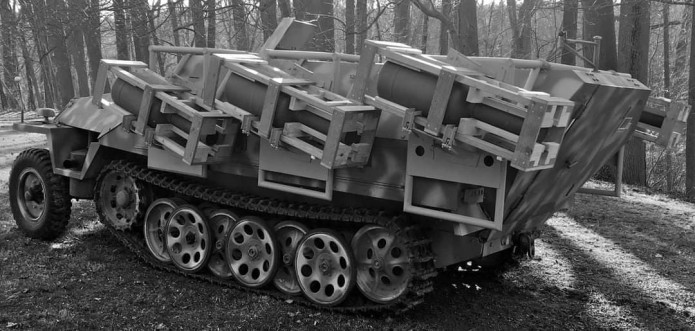 Garrett rebuilt the front mantle and cannon of one of the tanks used in "Band of Brothers." It was also used in the 2007 feature film, "Mr. Bean's Holiday," as well as on The History Channel.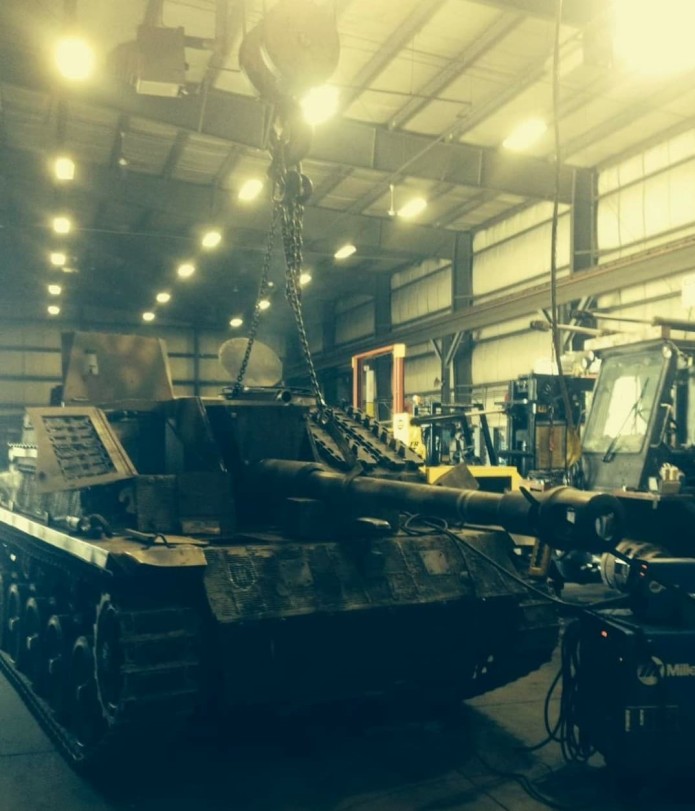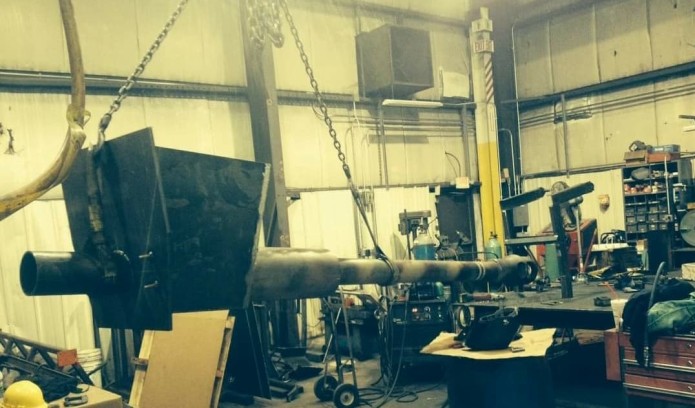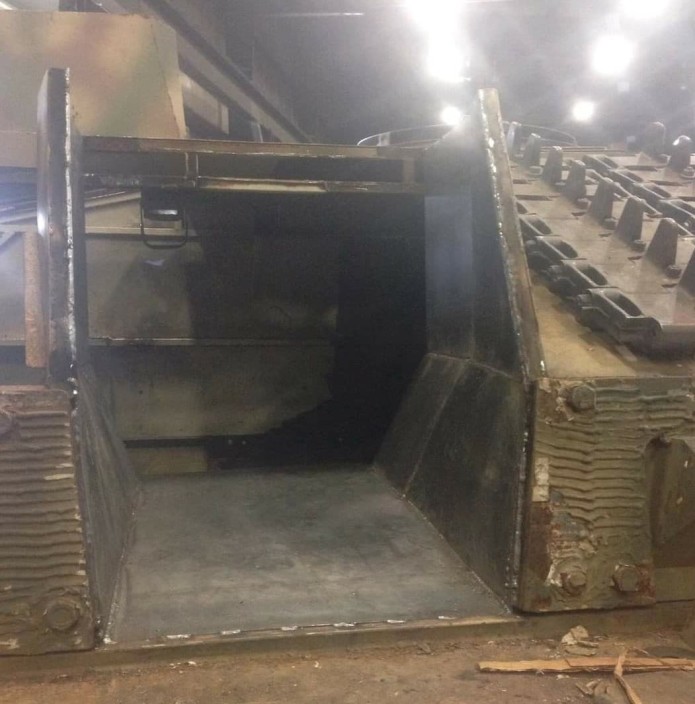 Garrett also runs Project Stardate, a traveling showcase of Star Trek screen-used props, costumes, and set pieces. Be sure to give them a follow!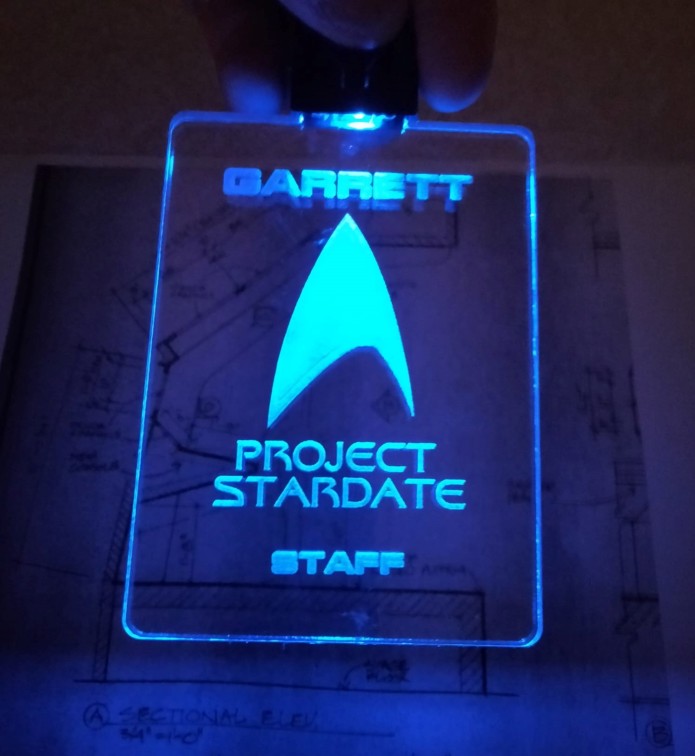 His goal has been to reinvigorate Star Trek fandom by allowing fans to see something they normally wouldn't see or experience, as well as to bring a whole new level of costuming to the table, especially as it relates to his favorite Star Trek characters… the Klingons.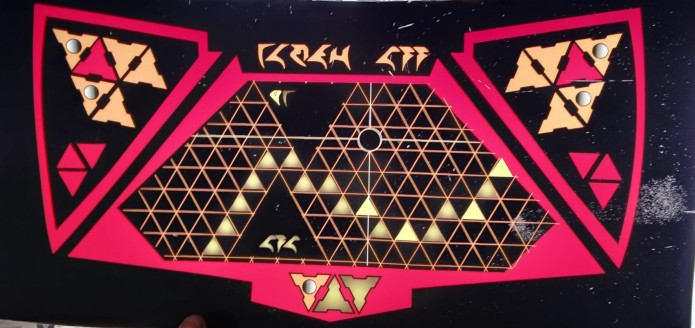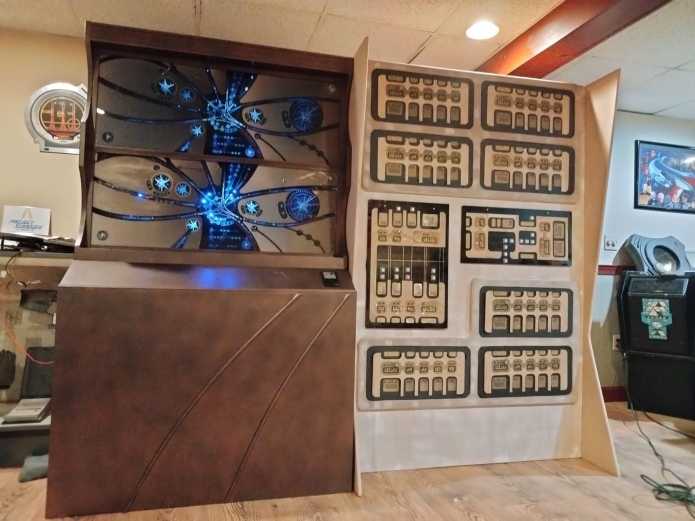 In addition to Garrett and his wife Dreama being cast as Klingon warriors in FARRAGUT FORWARD, Garrett is also working as a subject-matter expert on the Farragut Forward crew, ensuring anything Klingon-related is true to cannon as much as possible!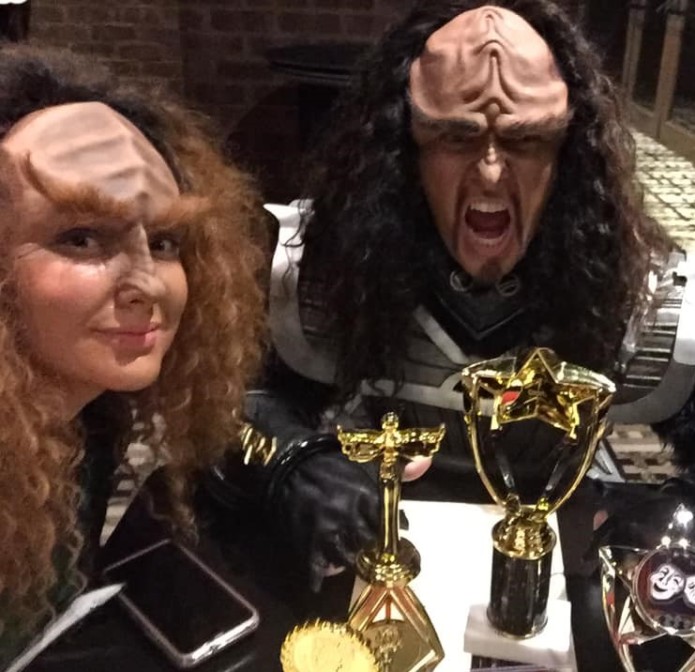 Welcome aboard Garrett and Dreama, and thanks for joining the Farragut Forward team!
For more info, follow Kaotica Studios, Farragut Films, and Project Stardate on all social media!
#FarragutForward #KaoticaStudios #FarragutFilms #Klingon #ProjectStardate #TheHistoryChannel